French gypsy swing virtuosos La Mauvaise Réputation are Australia's most authentic interpreters of the wild rhythms and passion of 1930s Parisian hot jazz and the beautiful melodies of classic French chanson - sung en français, bien sûr.
 
Featuring a core line-up of vocals/guitar (Paul Gillett), accordion (Salvatore Greco) and double-bass (Enzo Ruberto) the group is joined regularly by some of Australia's best gypsy jazz guitarists to make up a quartet. The group's repertoire specialises in the timeless songs of Edith Piaf, Charles Trenet and Serge Gainsbourg and Jean Sablon and the unique sounds of Django Reinhardt.
 
La Mauvaise Réputation have performed at festivals, jazz clubs, private functions and high-profile events across Australia including Port Fairy Folk Festival, Melbourne International Jazz Festival, Brisbane Festival, OzManouche, Inverloch Jazz Festival, Kingston Arts Centre, National Gallery of Victoria, Museum & Art Gallery of the Northern Territory, Viva Victoria Multicultural Festival, Queen Victoria and Coburg Night Markets, Boite World Music Café, Northcote Social Club, Spotted Mallard and the Paris Cat Jazz Club. They have also performed live on ABC Radio National's The Music Show and many other radio programs across Australia.
 
In 2011 they released their début album Tours Eiffel en Plastique. Their second album Bad Reputation was released in 2014.
www.frenchgypsyjazz.com
twitter.com/frenchgypsyjazz
facebook.com/frenchgypsyjazz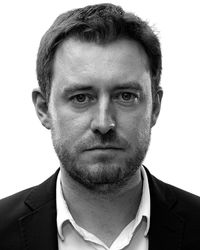 Paul Gillett
, singer and rhythm guitarist, first heard the music of Django Reinhardt on the streets as a child, and has been fascinated ever since.  As his alter ego Floyd Thursby, he has toured Australia performing his original music, and as composer and leader of the film scoring project the Ang Fang Quartet.  Paul has done extensive research into the French music of the early 20th Century, including a study trip to France in 2009 to broaden his language skills and repertoire.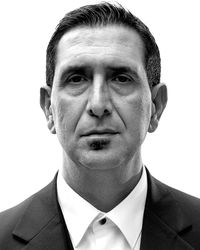 Enzo Ruberto's impeccable bass playing has long been a presence on the Melbourne jazz scene.  Arriving from Italy in the mid 1990s, Enzo graduated from the Victorian College of the Arts in 2000.  He has since performed extensively not only locally, but internationally, as a member of Eddie Perfect's touring band, and in the band for Shane Warne: The Musical.  He also maintains a busy performance schedule in several Melbourne-based modern and traditional jazz groups.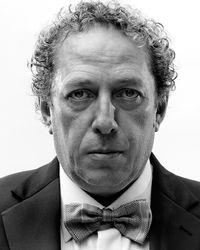 Salvatore Greco
has been performing and honing his skills as an accordionist since his childhood in Italy. He plays in a number of Melbourne-based ensembles, including Italian traditional music combo Bella Ciao. He has a special expertise in traditional Italian and European folk music and the gypsy waltzes much loved by accordionists the world over.
March 2021: We are very sad to announce that our founding member Jon Delaney passed away after a long battle with cancer. Jon was a musical giant and he taught us everything we know about jazz manouche. La Mauvaise Réputation is his band and it always will be. 
We miss him so much: not only his musicianship, but also his fierce intelligence, his warmth and his dark and glorious sense of humour. A man like Jon will never be forgotten. There are, without exaggeration, people across the world mourning his loss. Jon we're thinking of you now and always, and sending our love to you and your wife Karen and son Connor. 
Je suis venu te dire que je m'en vais 
Et tes larmes n'y pourront rien changer 
Comme dit si bien Verlaine, "au vent mauvais" 
Je suis venu te dire que je m'en vais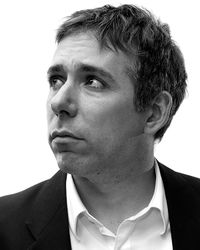 Founding member Jon Delaney (1976-2021) played solo guitar for La Mauvaise Réputation and was known as one of Australia's most talented gypsy jazz guitarists.  He began his performance career in 1994, and went on to perform all over Australia in his Jon Delaney Trio and as a sideman with countless other acts.  He graduated from the Victorian College of the Arts in 2005.  He spent 2008 playing in and around Berlin, and also performed in the United Kingdom and Canada. In 2011 he travelled to Belgium to study with manouche legend Fapy Lafertin. He passed away in 2021 after a long battle with cancer. He is survived by his wife Karen and son Connor. His bandmates miss him terribly.